Win a trip to Italy for two!
[2020 RAFFLE POSTPONED]
It's the best opportunity in town! For a $5 donation, you have a 1 in 1,000 chance of winning a trip for two to Italy!
The grand prize is round-trip airfare to Rome for two, lodging for two for 7 days in Perugia's city center, and bus transfers between Rome and Perugia.
Second and third-place prizes are new each year! In the past, they've been a nine-week Italian language course, donated by Percorso Italiano, and a mixed case of Scarpetta Wines.
With your participation, you are supporting a vibrant and active sister-city relationship that sponsors educational, cultural and personal exchanges. The money we raise goes to support artist programs, lectures, scholarships and other activities.
Tickets are sold to the public starting at Festa Italiana in September and at the Italian Film Festival in November Contact a board member to purchase tickets by mail. At the final night of the film festival, we draw the winning ticket, and if the winner is in the audience, it's quite a scene!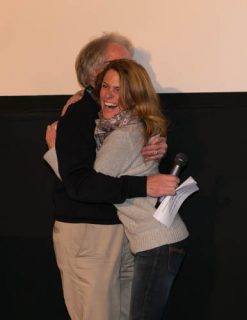 The small print
You don't need to be present to win but you must be at least 21 years old. Travel dates are restricted to off-peak periods. The winner is responsible for having a valid passport and for paying all taxes. Round-trip airfare from Seattle to Rome is not to exceed $1,350 per person. First-place prize value is approximately $4,000. The trip must take place within one year of the drawing. The prize is non-transferable. Second-place prize value is approximately $445. Third-place prize value is approximately $200.
Lodging is generally arranged at a four-star historic hotel centrally located in the city of Perugia.
[All winners of the 2019 raffle were notified directly]