Perugia: Brimming with art and history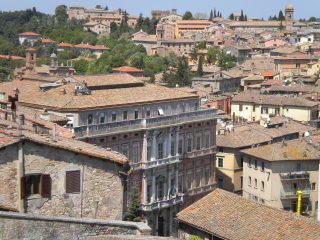 Perugia is a joy to explore, with history and charm in every stone wall and winding street. Located in central Italy, this ancient hill town is the principal city of Umbria, with its roots going back to the Etruscan age. The historic city center, one of the best preserved in all Italy, is alive year round with festivals, outdoor markets, music and a vibrant street scene.
The intellectual and artistic life of the city is centered around the renowned National Gallery of Umbria, with its stunning collection of paintings by Pietro Vannucci (Perugino), the teacher of Raphael. Perugia is also home to the Friends of Music, which produces classical concerts year round, and Umbria Jazz, one of the great music festivals of Europe, held each July. The city has two universities: Università per Stranieri and Università degli Studi di Perugia.
Once a grand medieval power, then dominated for centuries by Papal armies, Perugia won its independence again in the Risorgimento, the movement to unify Italy led by Giuseppe Garibaldi. Around the city you'll see many historical references to its vivid past.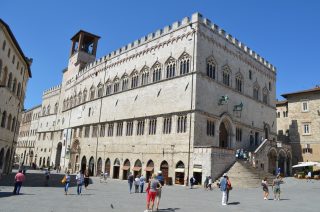 As the capital city of Perugia province, Perugia is a wonderful base to explore the fascinating region of Umbria. Assisi, Gubbio, Orvieto, Todi, Foligno, Lake Trasimeno, Montefalco and many other sites are just a short journey away by car, train, or bus. The city of Perugia tourism site is a wonderful source of information. Be sure to visit Perugia's sister city pages, as well.