Our sister city history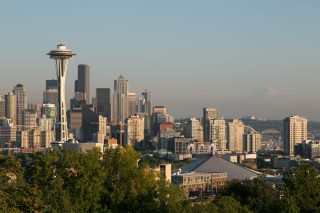 How did Perugia and Seattle become sister cities? One is ancient, with roots in the Etruscan age centuries before Christ; the other is barely 150 years old. One is a major seaport and technology hub with a regional population of several million; the other is landlocked, on a rocky hilltop, with a population of about 168,000.
But sister cities are made and sustained not by population counts or shared political histories, but by people, friendships and the desire of citizens thousands of miles apart to embrace the founding vision of the sister city program: That global understanding begins on a very personal level, one relationship at a time.
Seattle physician Hans Lehmann was a medical student at the University of Perugia, where he became friends with the Vicarelli/Saluzzo family. Years later, when Dr. Lehmann returned to Umbria and the city that launched his medical career, he and Giuseppe Vicarelli Saluzzo decided to leverage their friendship and join Seattle and Perugia as sister cities. Their dream became reality in 1993 following the signing of a Pact of Friendship by Seattle Mayor Norman Rice and Perugia Mayor Mario Valentini.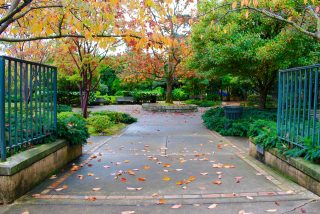 Sister city installations
In 2017, Piazza Perugia was created in Julia Lee's Park, located in Seattle's Madison Valley at E. Harrison St and Martin Luther King Jr. Way S. The park celebrates the sister-city friendship and includes custom-designed ceramics by L'Antica Deruta, a studio outside Perugia, incorporating the Perugino griffin and traditional Umbrian designs set in volcanic stone.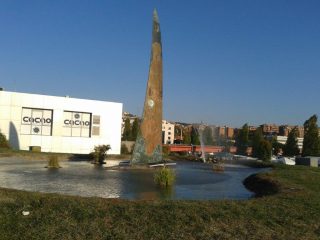 In 2008, the association oversaw the installation of "Sister Orca," an original sculpture by well-known local Native artist Marvin Oliver. This large bronze sculpture of an orca fin is on permanent exhibit at Porto Nova, one of the gateways to the city of Perugia, where it's viewed by thousands each year.
City of Seattle sister city program
The City of Seattle partners with 20 international communities, from New Zealand to Cameroon. These relationships bring together grassroots citizen groups and local governments to promote international understanding and goodwill. Out of the exchange of ideas and shared experiences, true friendships have developed. Each experience is living proof that language is no barrier to communication.
Not only do sister city links promote cultural understanding, they also facilitate global cooperation at the municipal level and stimulate economic development. That boost to trade and tourism has become an increasingly important outcome of the sister city program.
Learn more about Seattle's Sister City program and Sister Cities International.