News
Tuesday, January 24, 2017
Our long-time members know we've worked for years to find suitable park space that could be dedicated to our sister city relationship. We are pleased to announce that our hard work is paying off.
Thanks to the commitment of Mayor Ed Murray and former board president Mike James, Piazza Perugia will become a reality in 2017.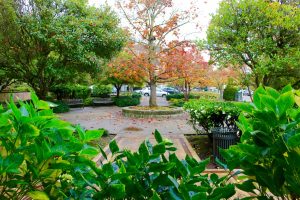 A section of Julia Lee's Park, located at East Harrison Street and Marin Luther King Way S, in Madison Valley, has been designated Piazza Perugia. We have commissioned L'Antica Deruta, a ceramics studio outside Perugia under the artistic director of Giorgio Moretti, to create ceramic art for the circulate bench at the center of the Piazza. The Moretti work will incorporate traditional Umbrian designs, including the Perugino griffin (an ancient symbol of the city and used in our sister city logo).
There will be a dedication ceremony later this year. Details to be announced, so check this blog as well as our Facebook page for details when they become available.
The 49th annual Seattle International Film Festival runs in person May 11–21, 2023 taking Seattle moviegoers on a cinematic odyssey at venues across the city, followed by a week of select films streaming on the SIFF Channel May 22–28. This year five Italian films are featured. Click here to learn more.
For information on all films and to purchase tickets go to: www.siff.net We hope to see you at the movies!
In February 2023, SPSCA solicited applications from our members for scholarships to the University for Foreigners in Perugia. And we were delighted to have had an amazing pool – and record number – of scholarship applications this year. The passion expressed for Italian language and culture, and experiencing Perugia, made the selection process very challenging. Our four recipients were all very enthusiastic and demonstrated an interest in, and commitment to, advancing their Italian language skills. They all also exhibited a strong desire to immerse themselves in the culture, and experience what Perugia and the region of Umbria have to offer. In addition, they presented their own personal and compelling commitment to support our organization's ongoing mission.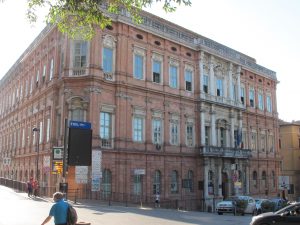 Congratulations to our 2023 scholars who will have the opportunity for one month of study at the Universita' per Stranieri in Perugia: Rebecca Albiani, Heather Battaglia, Emma Craig, and Winson Law. Throughout the year we will report on their individual experiences on our social platforms and in future newsletters. We extend a special thanks to Emanuele Bizzarri and Caffe Umbria for their long-time support and commitment to this program, and to our organization. We are also grateful to the Universita' per Stranieri for their collaboration and partnership in making this opportunity available through the scholarships they provide to us.
We thank all of you who applied and encourage you – and all our members – to participate in La Tavola Italiana Virtuale to continue your language practice, participate in our events, become involved in our organization, and/or apply next year for a scholarship.