Annual Members Picnic and Meeting
Sunday, August 18
1 p.m. to 5 p.m.
33801 SE Courtney Rd.
Ravensdale, WA 98051
August is here, which means our annual picnic and membership meeting is just around the corner. Once again, we'll gather in Ravensdale, Washington, at the historic Borracchini farm. Only 45 minutes from Seattle, this lovely corner of King County feels like a world away.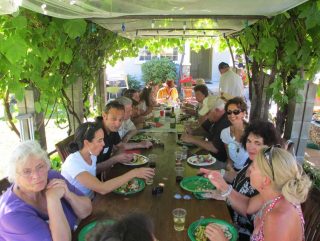 Our host and long-time SPSCA member, Dan Borracchini, always makes a fantastic pasta dish. Board members will be busy grilling Italian sausages, as well.
Everything else is potluck. We ask that you contribute a salad, antipasto dish, snacks or a dessert, plus whatever you'd like to drink, both alcoholic and non.
Please signup here or contact SPSCA web editor.
So grab your sunscreen, straw hats and hearty appetites, and head for the hills of Ravensdale!
Not a member? Join today!