Bravissimo! Cinema Italian Style runs November 9-16
Powerful dramas, witty comedies, and a playful mafia musical are all part of this year's line up at Cinema Italian Style. This Italian film festival is one of Seattle's most anticipated events, now in its 9th year!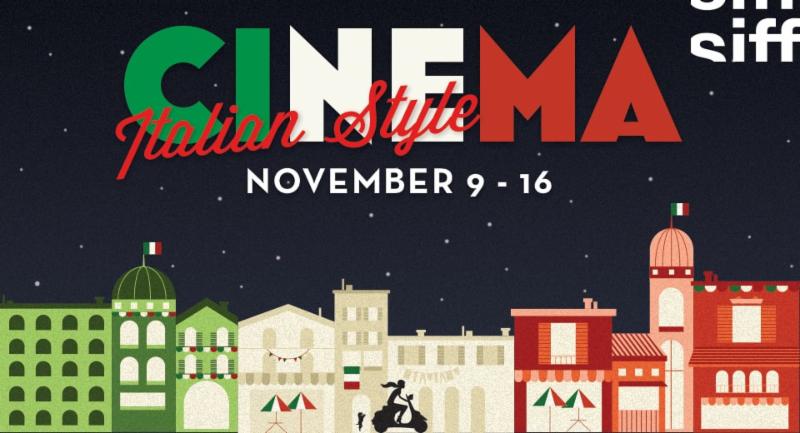 This year's festival runs from Nov. 9 to 16. All 16 films will be at the SIFF Cinema Uptown in Seattle. Find out the latest on films and show times here.
Several award winning films and film premieres will be screened, including "Emma," "Lucky" and "Let Yourself Go!" In addition, director Fabio Mollo ("There is a Light" in its North American premiere) and screenwriter Francesco Bruni ("Let Yourself Go!") will be on hand to introduce and talk about their films. More guests may be added; check the SIFF website.
Don't forget to buy your tickets for the opening and closing night parties which are always lively. It's a great opportunity to rub elbows with Italian cinema guests and the local Italian community. To further enhance your enjoyment of this year's festival, we've added a FREE pre-festival lecture with Italian film expert Angelo Acerbi on Nov. 7. See related post, above.
Members receive a $3 discount on general admission tickets (not valid for parties) with the promo code: ITALIAN17. Use the code online or at the box office.
On Nov. 16, we will hold the raffle drawing for the grand prize of a free one-week trip to Perugia for two. The second prize is a 10-week class with percorsoItaliano and third prize is a $160 Crown Limousine gift certificate for any type of transportation.You need not be present to win.
We will be selling raffle tickets in the theater lobby throughout the festival, until we run out. So pick up a few extra tickets and increase your odds of winning.