Call for artists goes out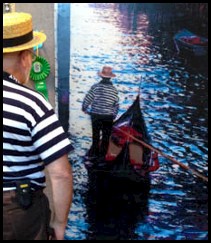 Le Arti della Festa Italiana has just submitted its call for artists. The juried exhibit will be part of Festa Italiana, held this year on Sept. 23-24. The art show will be prominently featured in the Seattle Armory Building on the grounds of Seattle Center.
Le Arti organizers are seeking original two- and three-dimensional art, from photography to pastels to sculpture. This is the fifth year that the art exhibit has been part of the Festa Italiana weekend.
More Information about the event and an application to submit your work of art is now available. (Photo, left, by Cara Kennedy)