Dante Society may need to find a new home
Sad news for the Italian community and for those who appreciate historic preservation. The Garden House on Beacon Hill, where the Dante Alighieri Society has held its meetings for many years, may be looking for a new home.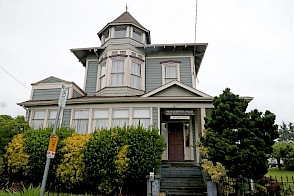 The Washington State Federation of Garden Clubs voted this week to put the house up for sale. Built 145 years ago, it is the oldest building on Beacon Hill. The future of the historic property, valued at more than $2 million, is up in the air. Read more here.