De Poi artist presents ceramic pitcher to Perugia
Lynne Hobaica, our de Poi exchange artist, is finishing up her last few days in Perugia. She had a full house for her June 11 presentation at the Academy of Fine Arts. Last year's recipient of the de Poit award, Qing Qu, who spent three weeks in residency in Seattle with Pottery Northwest, was one of the attendees, along with our sister city president Leslie Keller.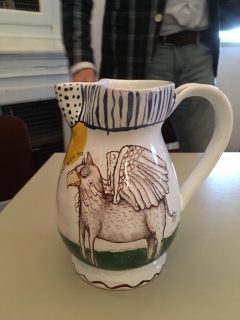 Hobiaca (below, right) created this beautiful pitcher with the image of the griffin, the symbol of Perugia. (It's also the name of our sister city e-newsletter.) She presented this lovely ceramic piece to City of Perugia officials to thank them for welcoming her so warmly.
Well done,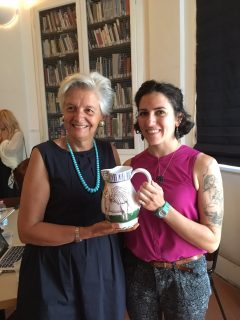 Lynne!