Four members awarded scholarships
Four members were selected to receive scholarships at the renowned University for Foreigners (Universita per Stranieri) in Perugia. This year's recipients are: Helen Williams-Ginsberg, Lucia Lanzolla, Debbie Lawson and Jen Provenzano.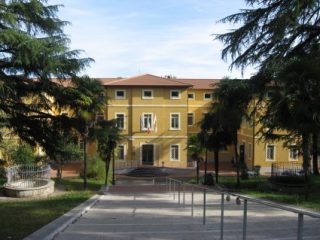 The awardees comes from all walks of life and each brings her own talents and interests to the table. One young woman is a student at the University of Washington and part-time barista. Another is a retired professor of French Language and Literature. The third is a jewelry designer, and the fourth recipient works for an international insurance company.
What they have in common is a strong desire to improve their language skills, experience another culture close-up and contribute to the global community. Each recipient expresses an interest in strengthening ties between the two sister cities. "As an Italian American, I feel I can contribute significantly to the culture of the group," said Provenzano."Since I started studying Italian, I'm constantly seeking out ways to learn more, by volunteering with SPSCA, organizing study sessions and outings with fellow students, and following several Italians living in Italy on Instagram."
Recipient Williams-Ginsberg also looks forward to making connections with students and educators. "As a retired professor, I believe I would be well placed to make connections with both the learning environment and the community at large," said Williams-Ginsberg. "I've heard so much about the beautiful city of Perugia through my teachers and colleagues, and I know it will be a fabulous experience to visit and study there."
Each scholarship recipient receives one month of tuition plus a stipend to help defray the cost of room, board or travel. Lucia Lanzolla was named the 2016 Hans Lehmann Scholar. Dr. Lehmann was a driving force behind creation of the Seattle-Perugia sister city relationship. Jen Provenzano is the 2016 Caffe Umbria Scholar, thanks to the generous sponsorship of an annual scholarship by locally owned Caffe Umbria.