Join us at Festa Italiana September 28 and 29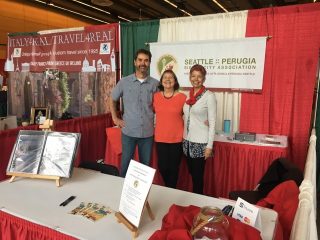 Join the Seattle-Perugia Sister City Association in Fisher Pavilion at the Seattle Center. Stop by, say hi, and buy your raffle tickets for a one-week trip to Perugia. Better yet, volunteer to help at our booth.
Highlights of Festa Italiana include Chef Marco Scortino of the local cooking show Come Dine with Me WNY, and other local chefs, 16 musical acts on the Main Stage, a variety of Italian-themed exhibits-art, automobiles, dogs, photos and of course food vendors.
Check out the full schedule of events and activities here.