Dig Etruscan tomb art? Join us Feb. 27
Much of our knowledge of the pre-Roman Etruscan civilization comes from their tombs. Music, dancing, feasting: All were featured in their funerary art. The famous Sarcophagus of the Spouses, for example, shows a couple sharing a banqueting couch.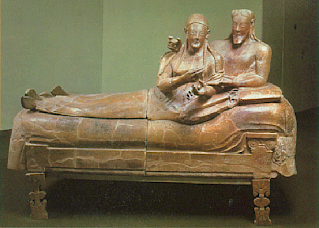 Join us for a close-up look at these fascinating ritual objects in "Dining and Dancing: Etruscan Funeral Art" with art historian Rebecca Albiani. The lecture will be held Tuesday, Feb. 27 at 7:30 p.m. Light refreshments will be served.
Albiani's lectures are lively and informative, offering a snappy combo of facts and witty observations that delight audiences. For two decades, she has given an immensely popular 10-part lecture series at the Frye Art Museum. She also lectures at the Women's University Club, Vashon Island Arts and the Creative Retirement Institute at Edmonds Community College.
Albiani has a dual major from UC Berkeley and spent her junior year abroad in Venice. She earned a master's in art history at Stanford and entered the doctoral program there. After a fellowship at the National Gallery of Art in Washington, D.C., she spent a second year in Venice as a Fulbright scholar.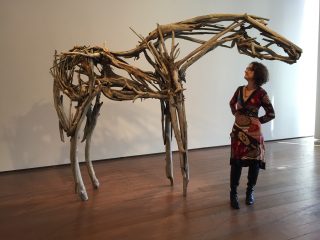 Learn more about the Etruscans of Umbria at this Feb. 27 lecture. It is FREE to SPSCA members.
RSVP here
if you are a member. The cost is $5 for non-members.
Pay online here.
DATE: Tues., Feb. 27, 2018, 7:30 pm
LOCATION: 1120 8th Avenue, 4th floor, Seattle WA (Street parking is available)
COST: Free to members; $5 for nonmembers.
RVSP: Seating is limited. Let us know if you are coming.