March 24 field trip to Umbra Cuscinetti
We hope you can join us for a special behind-the-scenes tour for our members to Umbra Cuscinetti in Everett, Wash. The tour will be held Fri., March 24, from 1-3 p.m.
During our tour, we'll learn more about Umbra's history and products and see its state-of-the-art manufacturing facility. Afterwards we'll enjoy an aperitivo, courtesy of our hosts.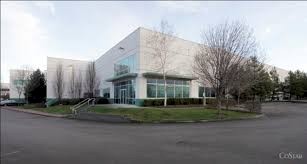 Umbra Cuscinetti has been a long-time supporter of the Seattle-Perugia Sister City Association, and we are pleased to give our members the opportunity to know them better.
The company is a leader in the design and production of aerospace and industrial screws, ball bearings, gears and other precision instruments. The U.S. affiliate is part of the Italian aerospace firm, Umbra Group, headquartered in Foligno, not far from Perugia. Umbra's Everett location puts the firm close to one of its key customers, The Boeing Company.
Date: Friday, March 24, 1 to 3 p.m.
Location: 6707 Hardeson Rd, Everett WA 98203
RSVP: Please RSVP by Tues., March 21.