PAVAROTTI film ticket giveaway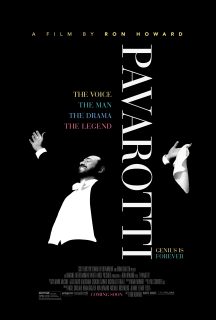 We are having a ticket giveaway courtesy of CBS Films and Allied Global Marketing for the film PAVAROTTI, a riveting documentary by Ron Howard that lifts the curtain on the icon who brought opera to the people. Luciano Pavarotti gave his life to the music and a voice to the world. This cinematic event features history-making performances and intimate interviews.
Who: Current members. Not a current member? Join or renew today.
What: Two tickets to the advance screening of PAVAROTTI film
When: Tuesday, June 4 at 7:00 p.m.
Where: AMC Pacific Place, 600 Pine St., Seattle
How: Submit your full name and e-mail address to SPSCA Web editor by May 29.
Drawing will be held on May 30 at T.S. McHugh's Happy Hour following our SIFF film event. You do not need to be present to win.
The film will be shown at SIFF on June 9 and will open on June 14 in multiple venues in the Puget Sound area. For more information about the film, see the official site.