Piazza Perugia -- it's official!
The City of Seattle installed a sign at the entrance of Piazza Perugia this week. The piazza name was "Americanized" but we understand it will be repainted in the future.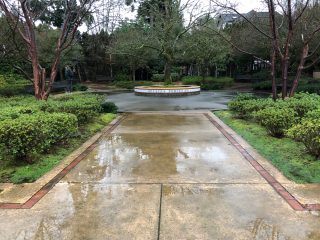 Piazza Perugia and its beautiful Deruta tiles look amazing, even in the rain! Be sure to visit this newest tribute to our sister city friendship.