Pottery Northwest Open House May 19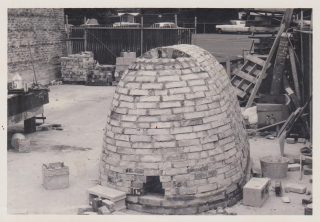 Pottery Northwest is hosting an Open House and Kiln Yard Social Sunday, May 19 from 2:00-5:00 p.m. There will be clay demonstrations, studio tours, artist talks and refreshments. For further information or to RSVP, click here.
Seattle Perugia Sister City Association partners with Pottery Northwest, Accademia Belle Arti Perugia (Academy of Fine Arts of Perugia) and the Fondazione Moretti (Deruta, Italy) for the De Poi artist exchange. In alternate years, ceramic artists from Seattle and Perugia serve a three-week residency, learning about local pottery techniques and experiencing the diverse artistic communities of each city. In June, there will be a student from Perugia visiting Seattle.