Purchase your Sister City cookbook!
We're still selling our Seattle Sister Cities cookbook, get yours while supplies last at Casa Italiana in Burien!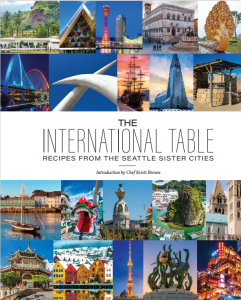 This special cookbook has over 100 recipes from all of our 20 Seattle Sister Cities, from our very own Perugia Umbrian flatbread to Pork Cutlets and Sauerkraut from Gdynia, Poland. Proceeds to go to Casa Italiana and to Seattle-Perugia Sister City Association directly. Support our non-profit and get a fabulous cookbook!