Royal Opera's production of Tosca at theater March 13
Puccini's classic thriller Tosca can be viewed at a live screening on Tuesday, March 13 at 7 p.m. at Crest Cinema Center in Shoreline. Tosca is one of the great evenings of opera, and from its strident opening chords conjures up a world of political instability and menace.
Director Jonathan Kent's production for The Royal Opera, recorded live, captures the dangerous political turbulence of Rome in 1800. Gia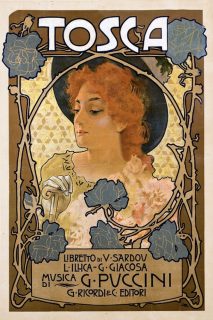 como Puccini's dramatic work was a hit with audiences when it opened in 1900 and it remains one of the most performed of all operas with a gripping plot and glorious music.This production is sung in Italian with English subtitles.
The show begins at 7 p.m. at the Crest Cinema. Tickets are $15. More information, opera trailer and advance ticket purchases are available here. The Crest is located at 16505 5th Avenue NE at 165th Street in Shoreline.