Scholarship awardee Jen Provenzano enjoys living la dolce vita
One of our members and scholarship recipient, Jen Provenzano (below, left), is in Perugia for the month of September, enjoying classes at Universita per Stranieri, making new friends and exploring the beautiful city of Perugia. Read about her first week in her report below, "The Pausa."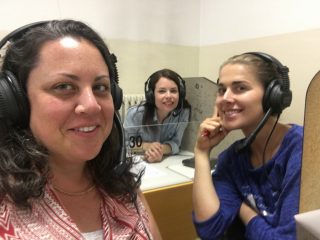 If you'd like to be considered for a language scholarship in 2018, the Oct. 31 application deadline is coming up fast. Find out more here.
"When my new friends from class from Lithuania, Belgium and England asked me to go out on Friday night, there was a moment's hesitation…maybe I had been living in Seattle too long to know wha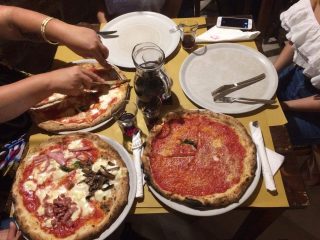 t solid plans felt like. But here we were, halfway around the world from Seattle, and some lovely ragazze whom I'd known only a few days were going with me to dinner and to a theater performance close to Piazza IV Novembre in Perugia.
How wonderful it is to have Italian in common, and to figure out what other similarities we share. One thing we all don't have at home is "La Pausa," which is the common Italian break between lunch and dinner where many shops close and employees go home to rest and enjoy lunch.
One thing is for sure…once I return to the States I'd like our sister city mayors to discuss the importance of instituting a Pausa in Seattle! But for now, I'm enjoying very much already my Pausa from normal life back home and the Perugian life in front of me."
Look for Jen's next installment on life in Perugia soon!