Seattle ceramic artist heads to Perugia in the spring
Seattle ceramist Lynne Hobaica was recently selected as the 2018 De Poi Award recipient, the third artist to participate in the exchange program. Hobaica travels to Umbria in May.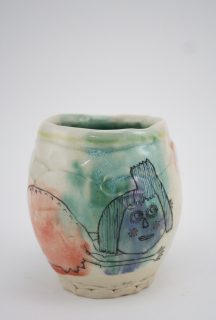 The De Poi Award brings together artists from Seattle's Pottery Northwest, the region's premier pottery facility, with artists selected by the Accademia delle Belle Arti (Academy of Fine Arts) in Perugia. The sister cities alternate hosting artists each year for three-week residencies.
Hobaica (below, right), a native of Phoenix, received a BFA from Syracuse University, N.Y., and an MFA in sculptural conceptions/ceramics from the College of Fine Arts in Linz, Austria. In 2017, she won a $2,500 Wally Grant from Pottery Northwest.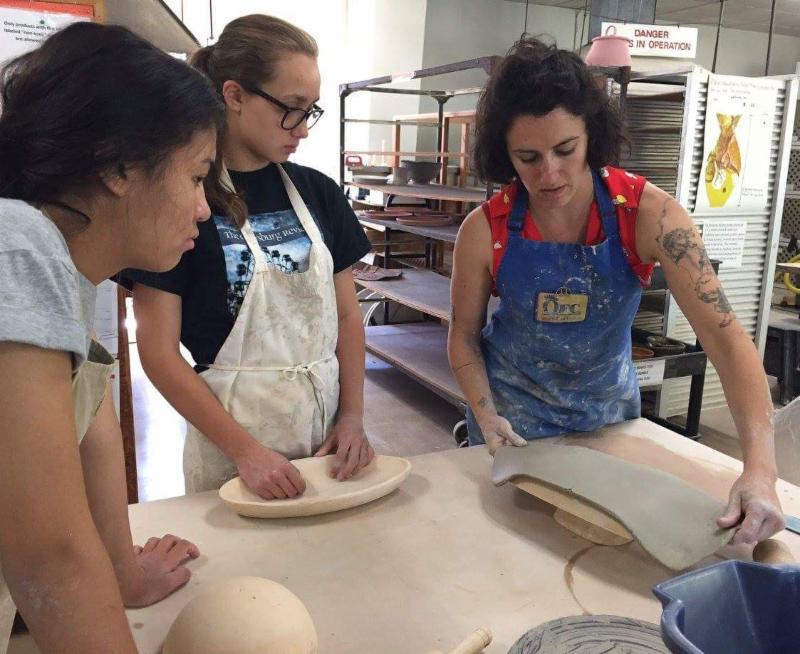 "My work is primarily functional ceramics covered in elaborate illustrative decorations inspired by fairy tales and religious mythologies," she said. "I would love to study the churches in Perugia along with the art and architecture of Rome to deepen my knowledge of the traditions of visual storytelling within Catholicism."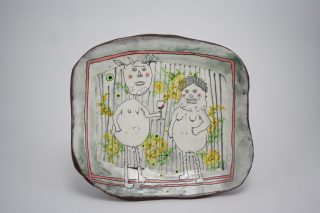 Hobaica will work on site at the Moretti ceramics studio in Deruta, a town outside Perugia famous for its beautiful ceramics. She will be hosted by the City of Perugia, Chiara de Poi and the members of the Perugia-Seattle Sister City Association in Italy. Additional support is provided by Accademia delle Belle Arti and the Moretti Foundation. We thank all our partners for their efforts.