SIFF Italian film and Happy Hour event May 30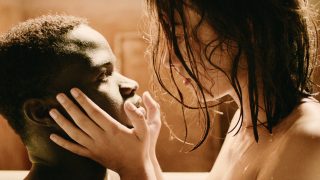 Seattle Perugia Sister City Association (SPSCA) will be continuing its annual tradition of sponsoring an Italian film with the Seattle International Film Festival (SIFF). This year's selection is Twin Flower (Fiore Gemello). Set in Sardinia, Twin Flower is the story of two young outcasts: Basim, an undocumented immigrant from the Ivory Coast who is fleeing the Italian authorities, and Anna, who is evading the pursuit of an obsessive human trafficker. The two develop a bond through shared hardship and a desire for freedom.
Members are invited to the May 30 screening at 6:00 p.m. at SIFF Cinema Uptown. The director, Laura Luchetti, is expected to be in attendance at this event. Following the film, members are also welcome to attend a no-host Happy Hour at nearby T.S. McHugh's, located at 21 Mercer Street. Not a member? Join today!
Additional screenings of Twin Flower will be on May 23 at 8:45 p.m. at the Ark Lodge and May 31 at 3:00 p.m., also at the Uptown.
In addition to Twin Flower, five other Italian language films and two Italian artist's films will be shown at SIFF this year. Titles and brief descriptions here.
Thanks to Danielle Hayden for this submission.