Sister city presence at Seattle Center April 15 and 16
This weekend is the International Children's Friendship Festival at Seattle Center. The FREE event runs from 11 a.m. to 6 p.m. on April 15 and 16. The ICFF is focused on helping children from around the world overcome their differences and unite in peace and harmony by fostering cultural exchanges and friendship.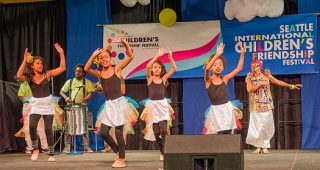 The event is a festival FOR kids and run BY kids. Kids can get their passports stamped at the many cultural display tables, enjoy fun and colorful stage performances, play international games and more.
The City of Seattle will have a display table at the event showcasing our 21 sister city programs. Be sure to stop by!