SPSCA 2022 Scholarship Winners Announced
After a two-year absence due to the pandemic, the SPSCA was very excited to once again solicit applications in March for scholarships to the University for Foreigners in Perugia. We were very pleased with the high caliber of applicants and as always, selecting the recipients was a challenging process for our Scholarship Committee. Our four recipients were all very enthusiastic and demonstrated an interest in, and commitment to, advancing their Italian language skills. They all exhibited a strong desire to immerse themselves in the culture and experience what the city and region have to offer. In addition, they presented their own personal and compelling commitment to support our organization's ongoing mission.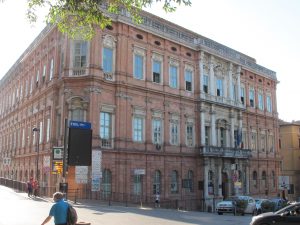 Congratulations to our 2022 scholars: Lily Kinyon, Carla Mackey, Thorn Michaels and Dianne Riter. We look forward to sharing their experiences with you in future newsletters as they complete their one-month of study. We thank Kent Bakke, former CEO of La Marzocco, for his support of our Scholarship program this year. And we extend a special thanks to Emanuele Bizzarri and Caffe Umbria for their long-time support and commitment to this program and to the SPSCA. We are also grateful to the University for Foreigners for their collaboration and partnership in making this opportunity available through the scholarships they provide to us.