La Tavola Italiana
Sunday conversation group
Sunday conversation group – in person again as of Sunday, August 1st, 2021!
Have a trip planned to Italy, or simply want to practice your Italian? Join us twice a month at La Tavola Italiana at Caffe Umbria in Pioneer Square. There you'll meet people interested in Italian language and culture, and have an opportunity to exercise your Italian-language skills. All levels of proficiency are welcome.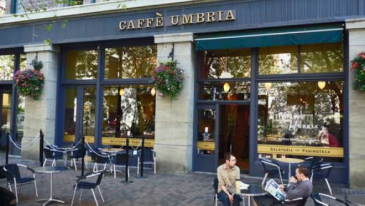 Our group meets on the 1st and 3rd Sundays of every month from 11 a.m. - 1 p.m and is hosted by Germán Rodriguez, a long-time Board member of SPSCA. It's an open format so arrive at your convenience and stay as long as you'd like. It's a lively group and a lot of fun. And it's free of charge!
Caffe Umbria is located at 320 Occidental Avenue S in Seattle's Pioneer Square. The company is a long-time friend of the sister city program and we are grateful for their ongoing support of La Tavola Italiana and of our scholarship program.
If you are interested in receiving notices about La Tavola Italiana, please send an email to Germán.
Sunday "virtual" conversation group
Following the success of our La Tavola Italiana Virtuale format during the pandemic's public gathering restrictions, we will continue our Zoom meetings monthly. SPSCA members Peter Greenfield and Rebecca Albiani will host La Tavola Virtuale, on the fourth Sunday each month from 11am to noon. To use the Zoom format to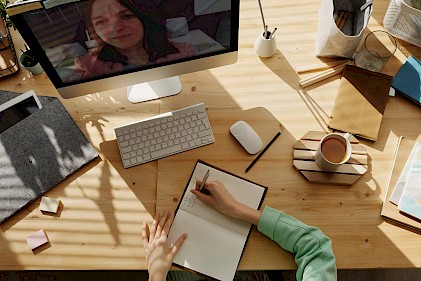 its best advantage, the group is divided in two if more than 8 people respond by 11am on the day before the session. Each group is limited to 9 participants, including the host.
As with in-person gatherings, individuals with any level of proficiency in Italian are welcome, as long as they are committed to conversing in Italian.
If you are interested in receiving notices about La Tavola Italiana Virtuale, please send an email to Peter.
---