Meet our President Germán Rodriguez
Meet the President of the Seattle-Perugia Sister City Association, Germán Rodriguez! Elected in 2021 and now serving his second year as president, many of you already know Germán from his 16+ years on the SPSCA Board doing work in our membership outreach, fundraising, De Poi and l'Universita per Stranieri scholarship committees, and the Sister-City market scheduled each fall in Perugia.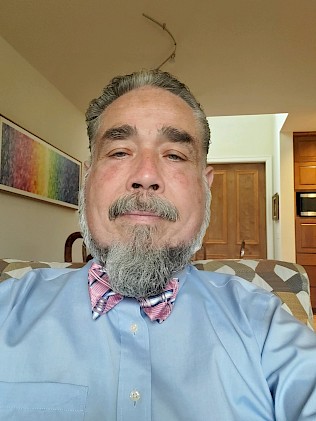 Germán retired in April 2021 from geriatric social work with Washington State, having done that for 25 years. He was born in Old San Juan, Puerto Rico, and began studying Italian in college. He came to Seattle in 1983 and continued to take Italian lessons, and has overseen our La Tavola Italiana bi-monthly Italian conversation group for many years. He also studied at l'Universita per Stranieri on SPSCA scholarship in 2013, and claims to be one of the descendents of Christopher Columbus himself!
President Rodriguez looks forward to the future and our continued relationship and sister city-hood with Perugia, Italy, all thanks to our members' support. "The cultural enrichment between the two countries is what you get with donating [to our organization], the ability of getting to know people from all over the world. Having experienced Perugia, I've met and kept in touch with people and places I didn't even know were in existence. It really opens your mind. I give thanks to the organization," commented President Rodriguez.
We look forward to Germán's leadership and all that we have on the horizon, stay tuned!